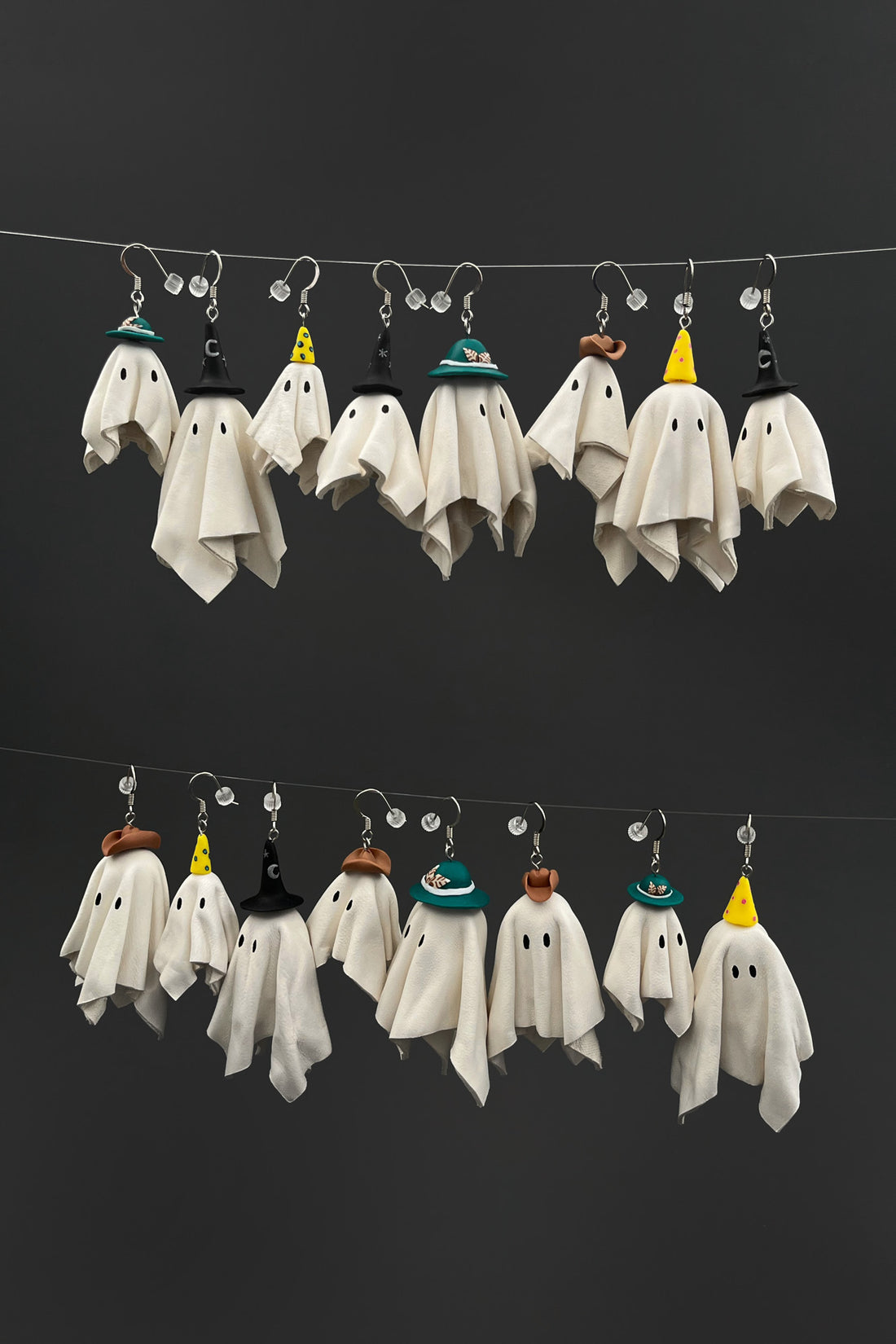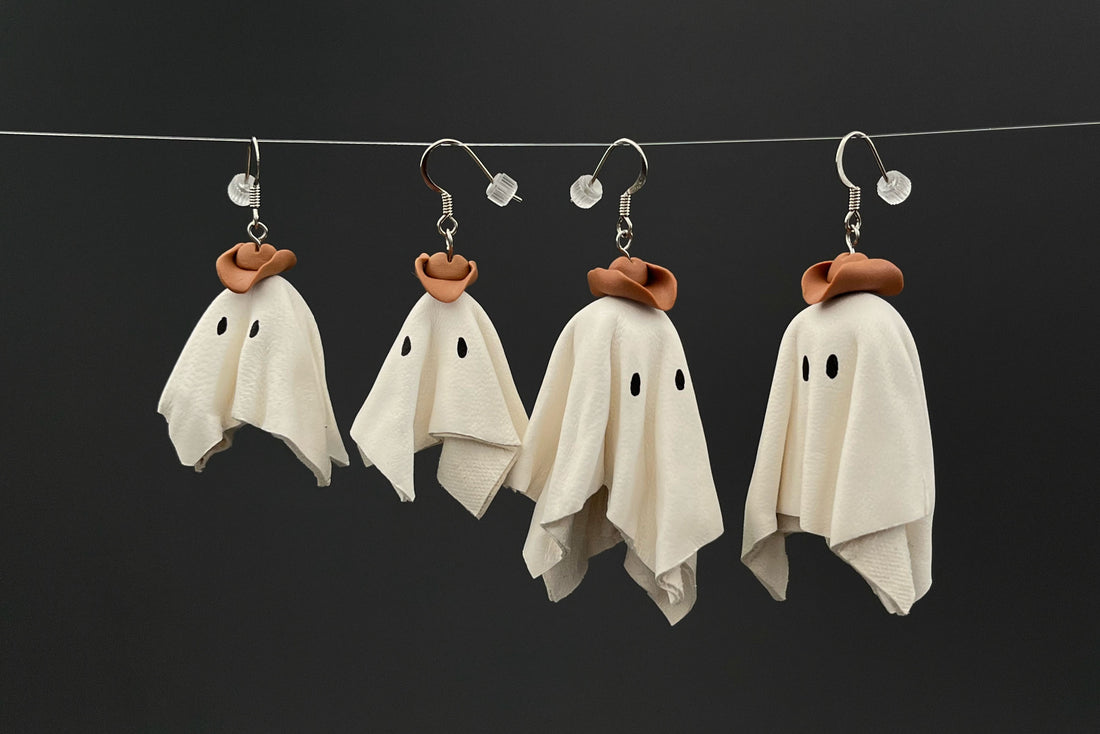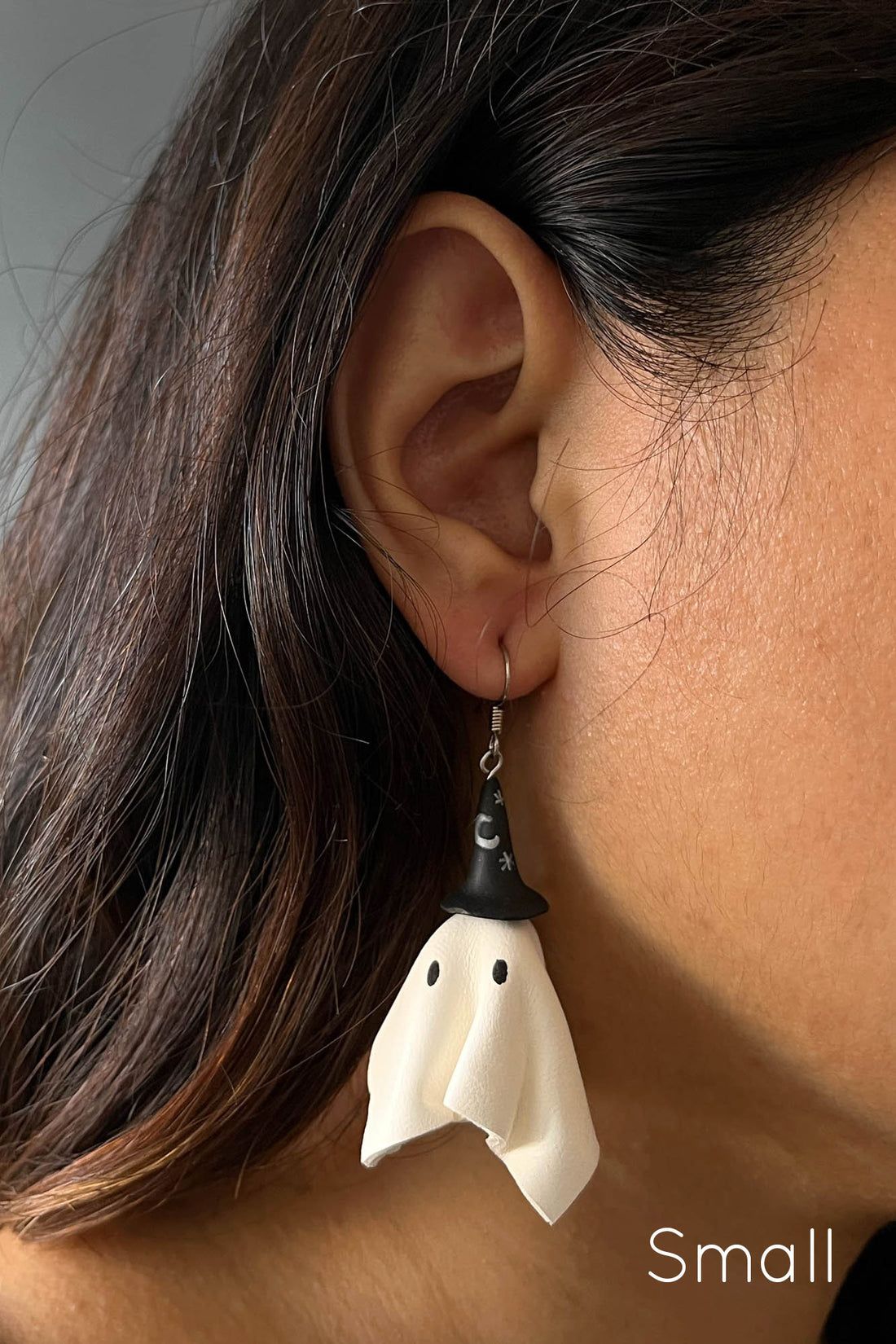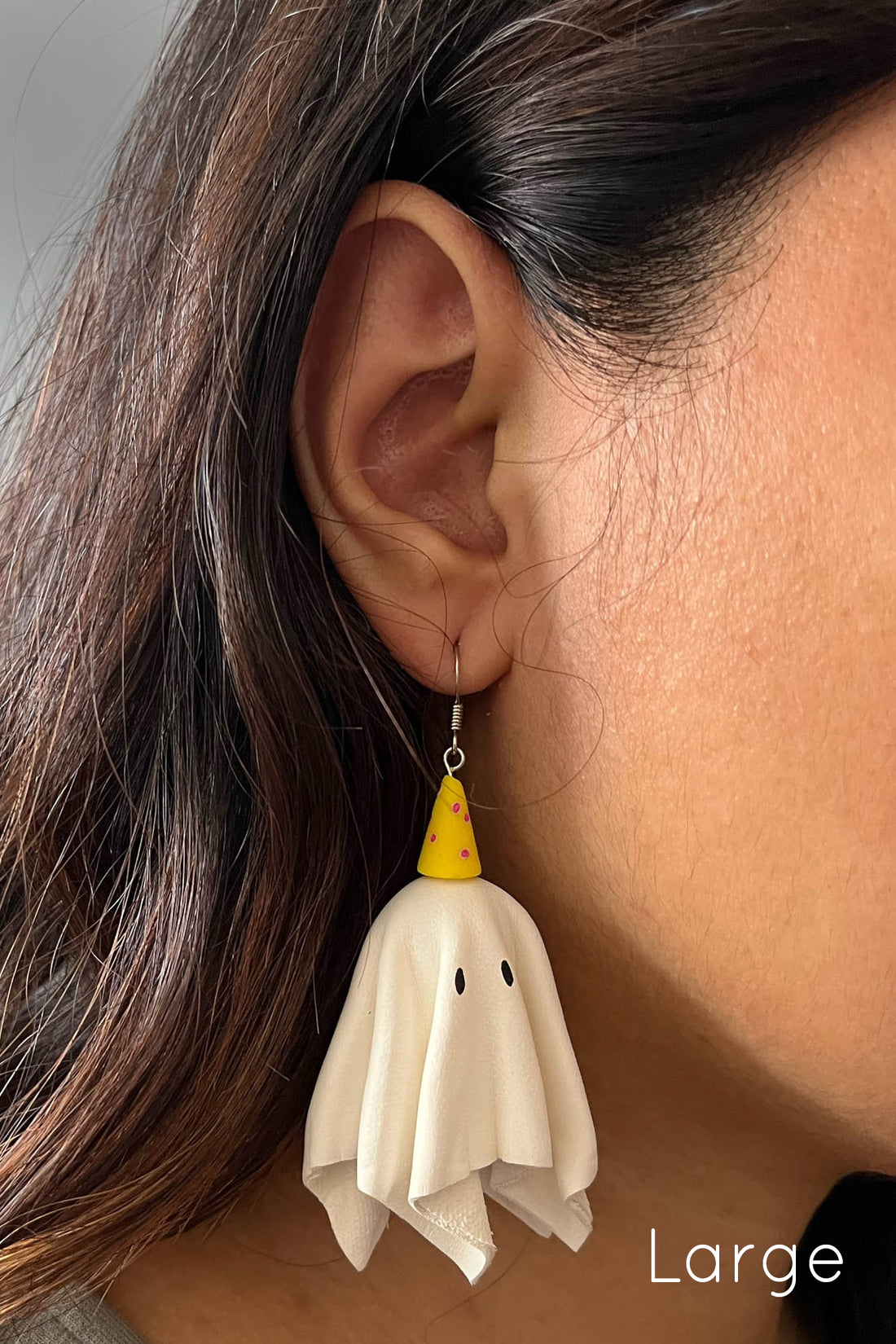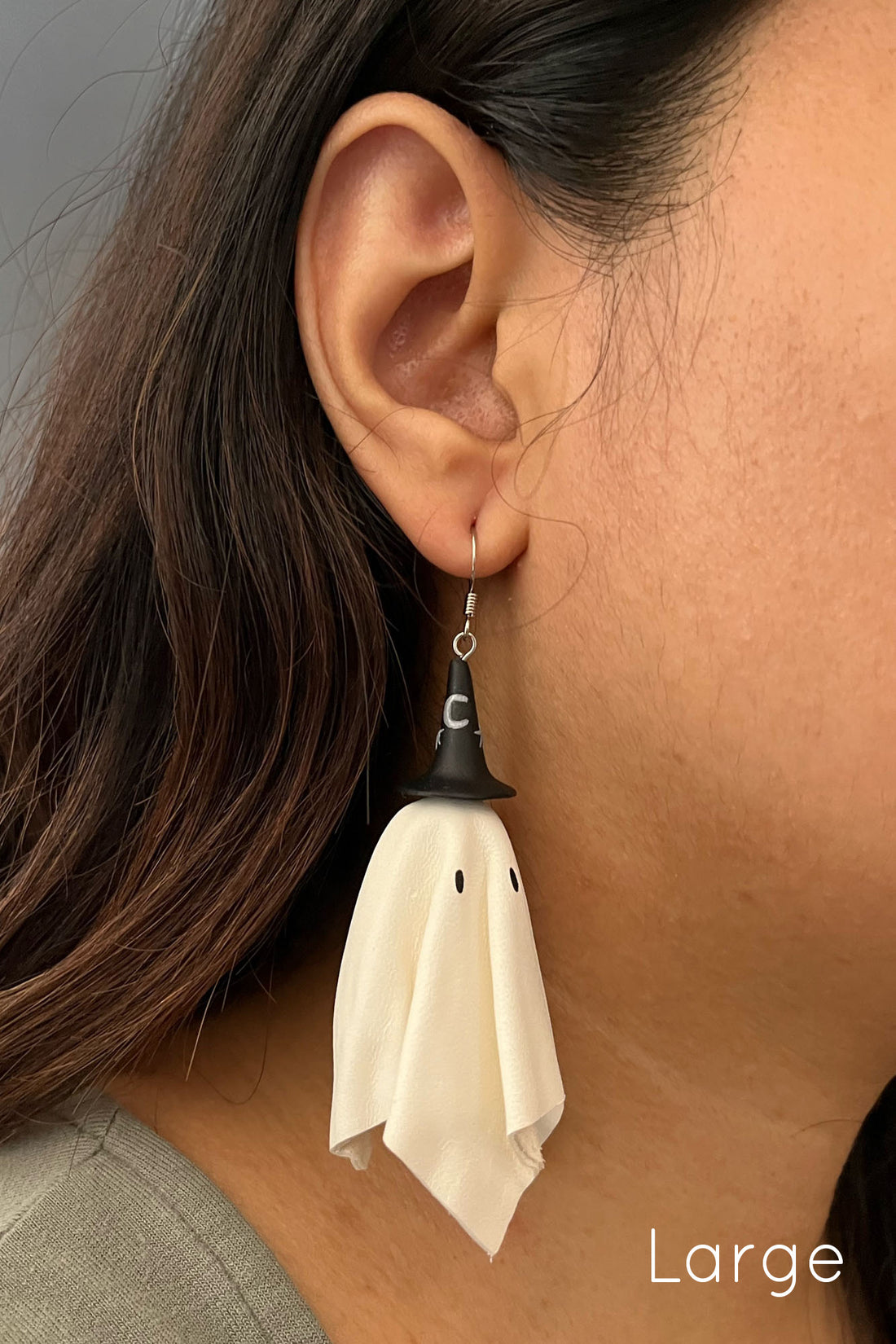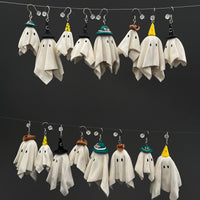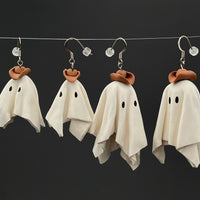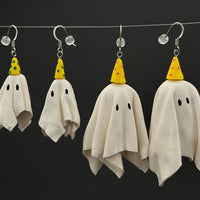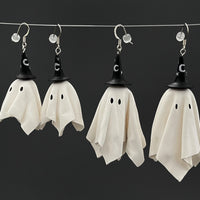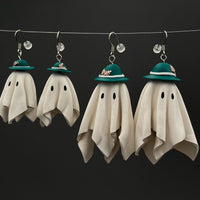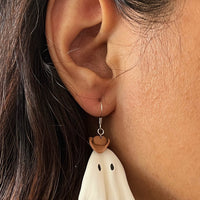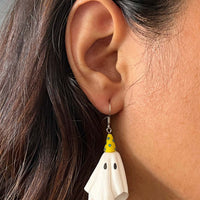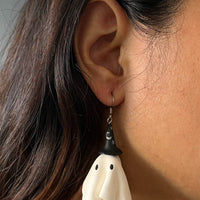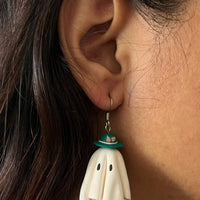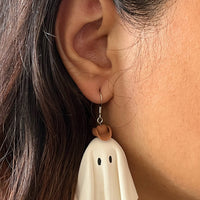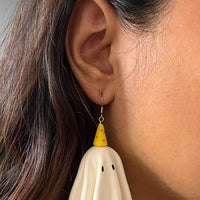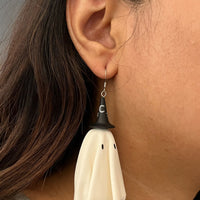 Ghosties Earrings - Free Shipping!
Perching Clay Art x MAMEYO

The most requested ghosties are here, the leather ghostie earrings! Each pair of ghosties are made from vegetable tanned leather and have handmade polymer clay hats from Perching Art Clay. The perfect addition for any outfit that needs a little bit of spooky cheer!
Each little leather ghost has it's own personality with a hat to match. Pick your favourite cowboy, party, witch/wizard or a day out! 



- 2 different size options
- 4 handmade hat options
- Surgical steel earrings hooks
- wet molded vegetable tanned leather
- hand drawn eyes
- handmade polymer clay hats

Please note: These little ghosties are for decorative purposes only, not suitable for small children as there are small parts.
Ghost measurements:
Small
W: 1"-1.25"
H: 2"-2.75"
D: " 1"-1.25"

Large
W: 1"-1.5"
H: 2.5"-3.5"
D: 1"-1.25"
Each product is made to order please allow up to 1-2 weeks before shipping