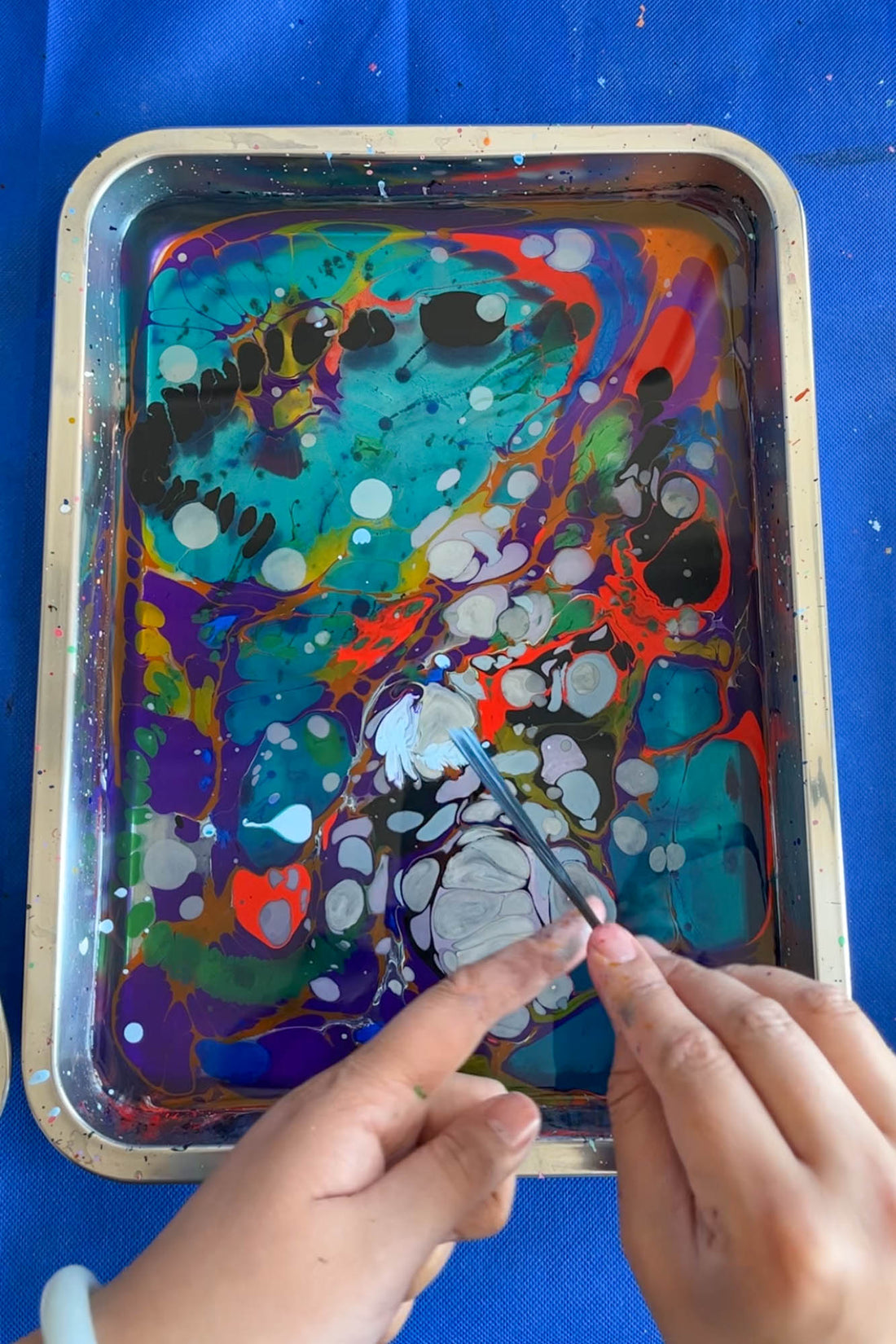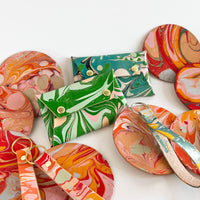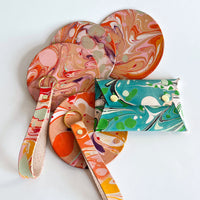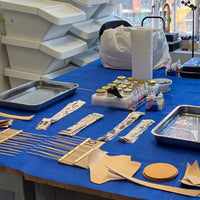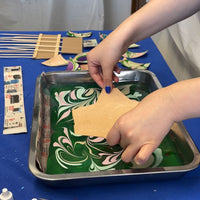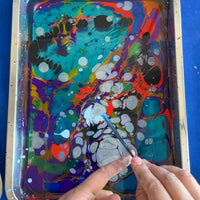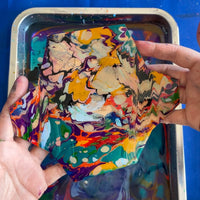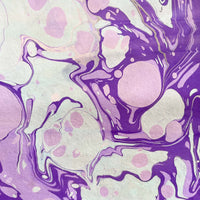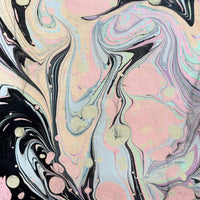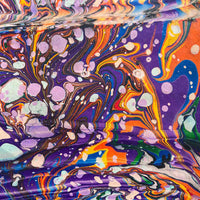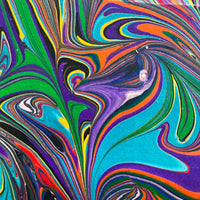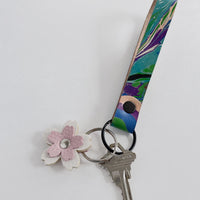 Ever wanted to try out marbling?

In this hands on 2 hour workshop, you'll delve into the world of marbling leather. Throughout the workshop, Maxine will guide you through each step of the marbling process. You'll learn the fundamental techniques for marbling leather, and you'll be given a wallet, set of four coasters, and two keychains to work with.

No prior experience is required – this workshop is designed for both beginners and enthusiasts alike. All the materials and tools you need will be provided. From the high quality leather to a wide range of vibrant pigments - you'll have everything you need to create unique and stunning marbled pieces.

- Includes leather blanks for 1 wallet, set of 4 coasters and 2 keychains all to be marbled during the workshop
- All materials, instruction and tools use included in price
- A wide range of pigments
- No experience needed
- Small classes up to 4 attendees
- Workshop will be held at the MAMEYO Studio in Gastown, Vancouver BC
- This class will be around 2 hours in length
- All workshops are final sale, no refunds but can be rescheduled
- Extra blanks can be purchased during the workshop and extra time is allotted at the end of the workshop for you to continue marbling
- Minimum of 2 attendees needed for workshop to go ahead

Please note: Marbled pieces will not be taken home on the day of the workshop. Maxine will add the top coat and all the hardware to your pieces once they are dry. When your pieces are ready to be picked up from the studio Maxine will email you or your pieces can be shipped for $15.

Cancellation Policy:
- Cancellations or rescheduling must be made at least 7 days in advance. All workshops are final sale.
 
Sickness Policy:
- Sickness can happen unexpectedly. In the case of being ill and not being able to attend the workshop please notify Maxine as soon as possible to reschedule.